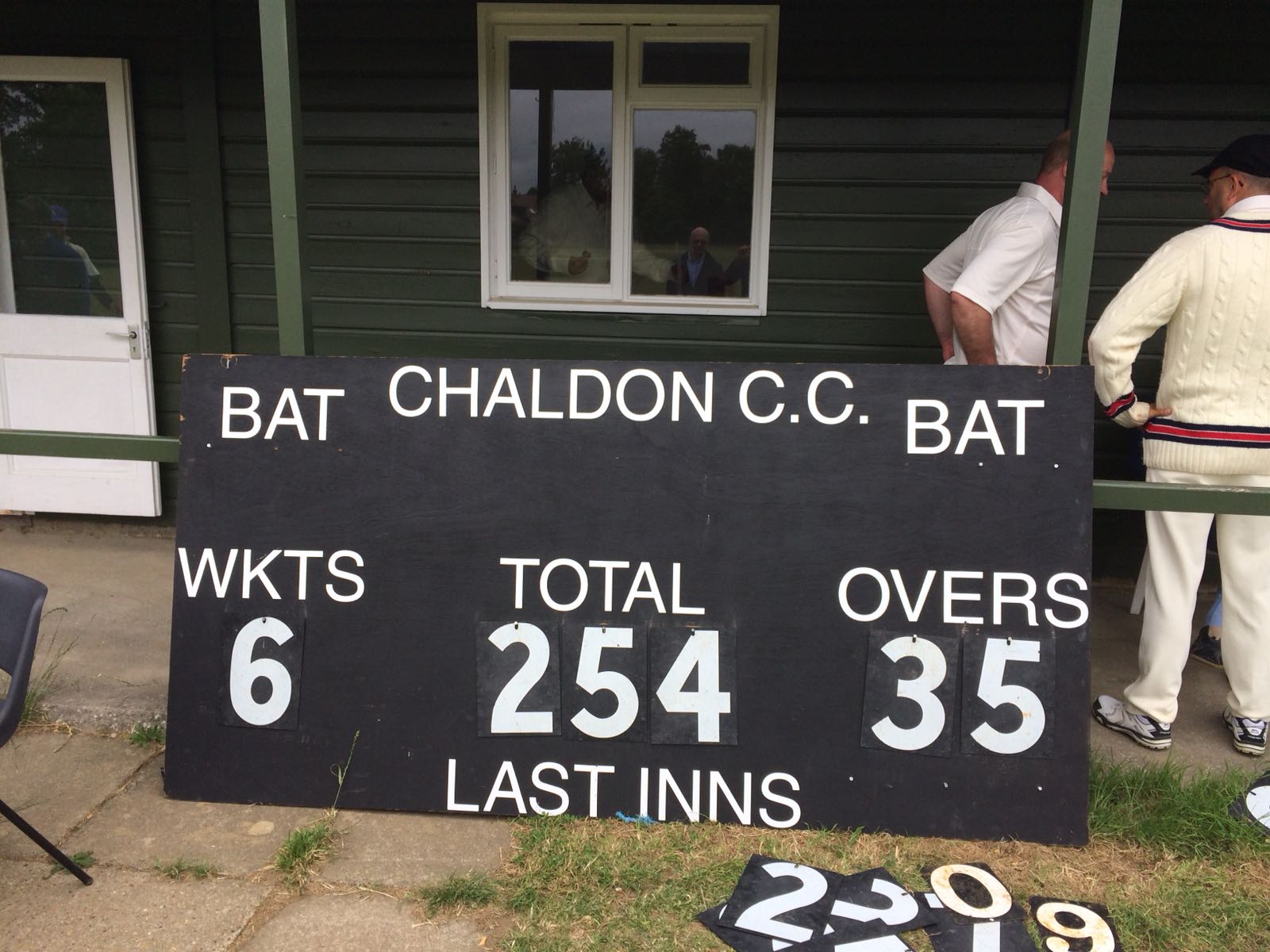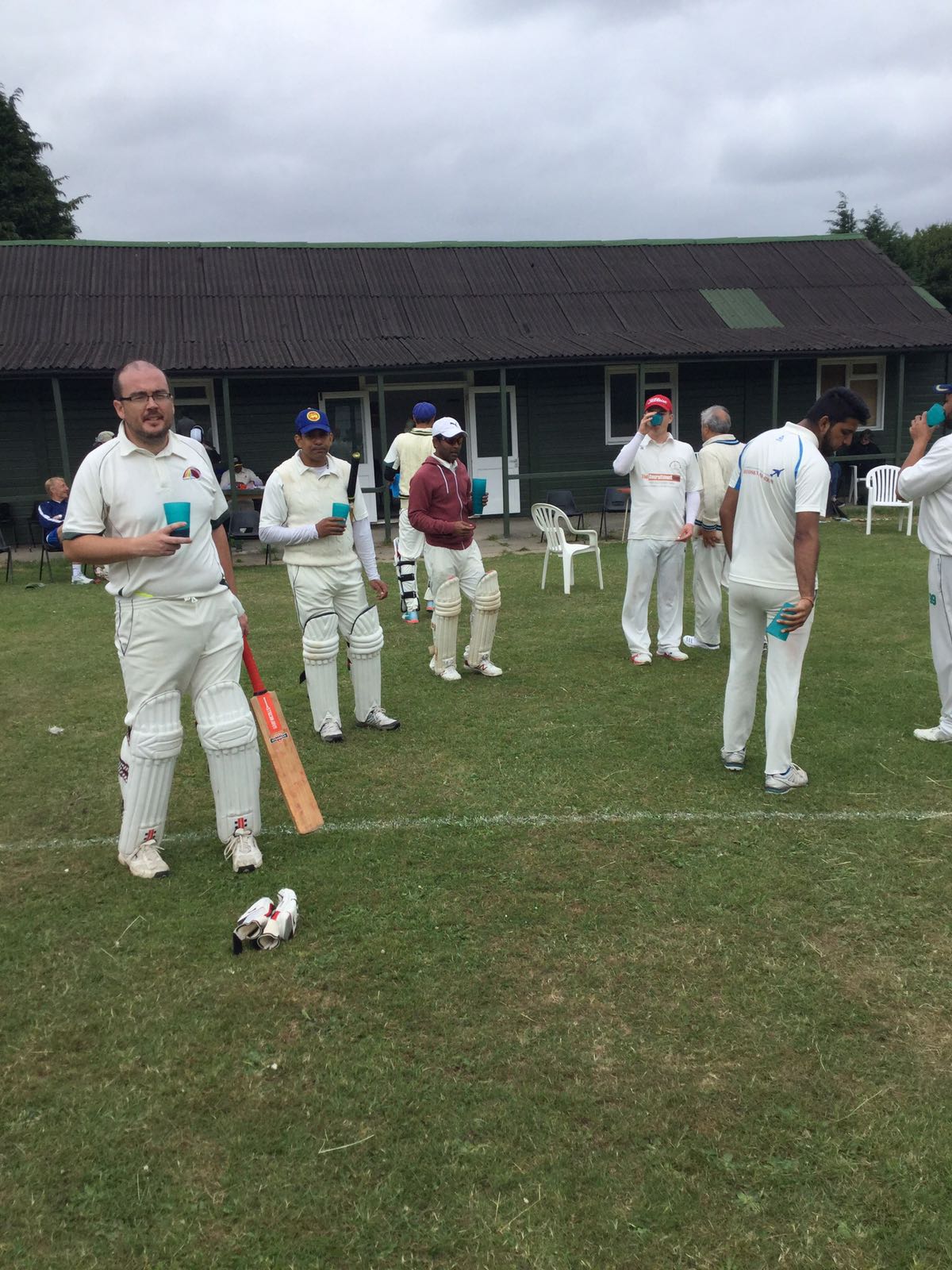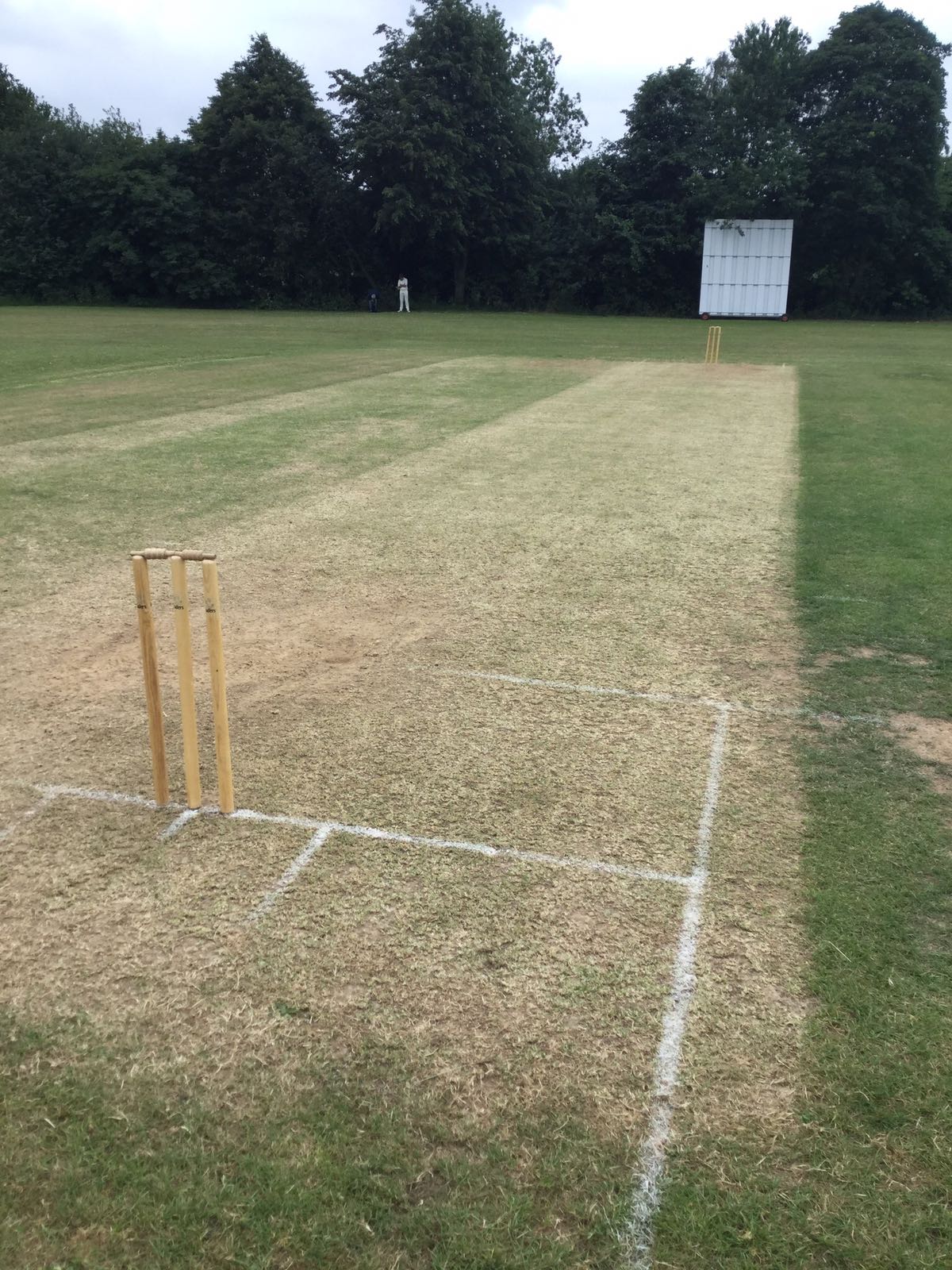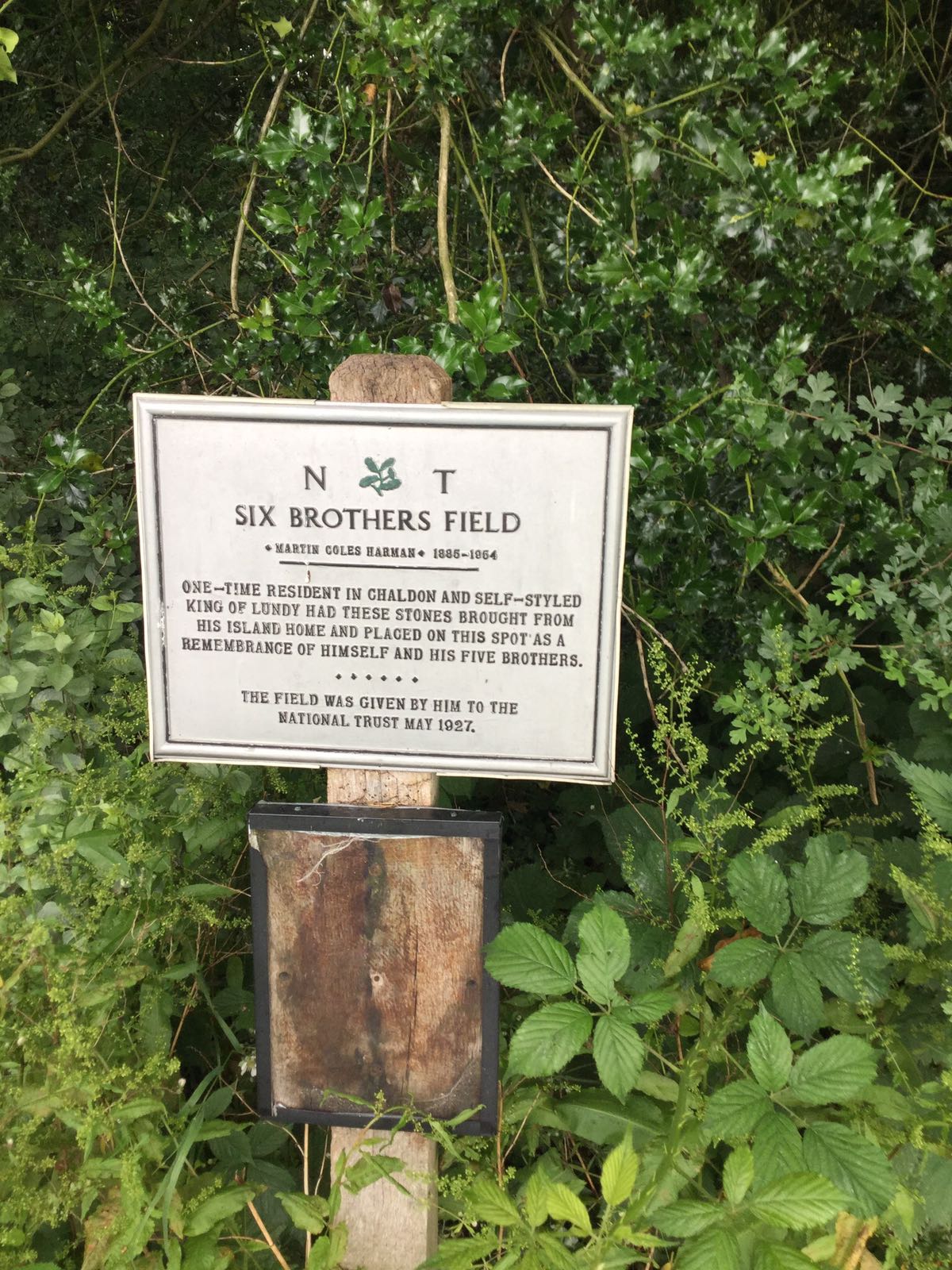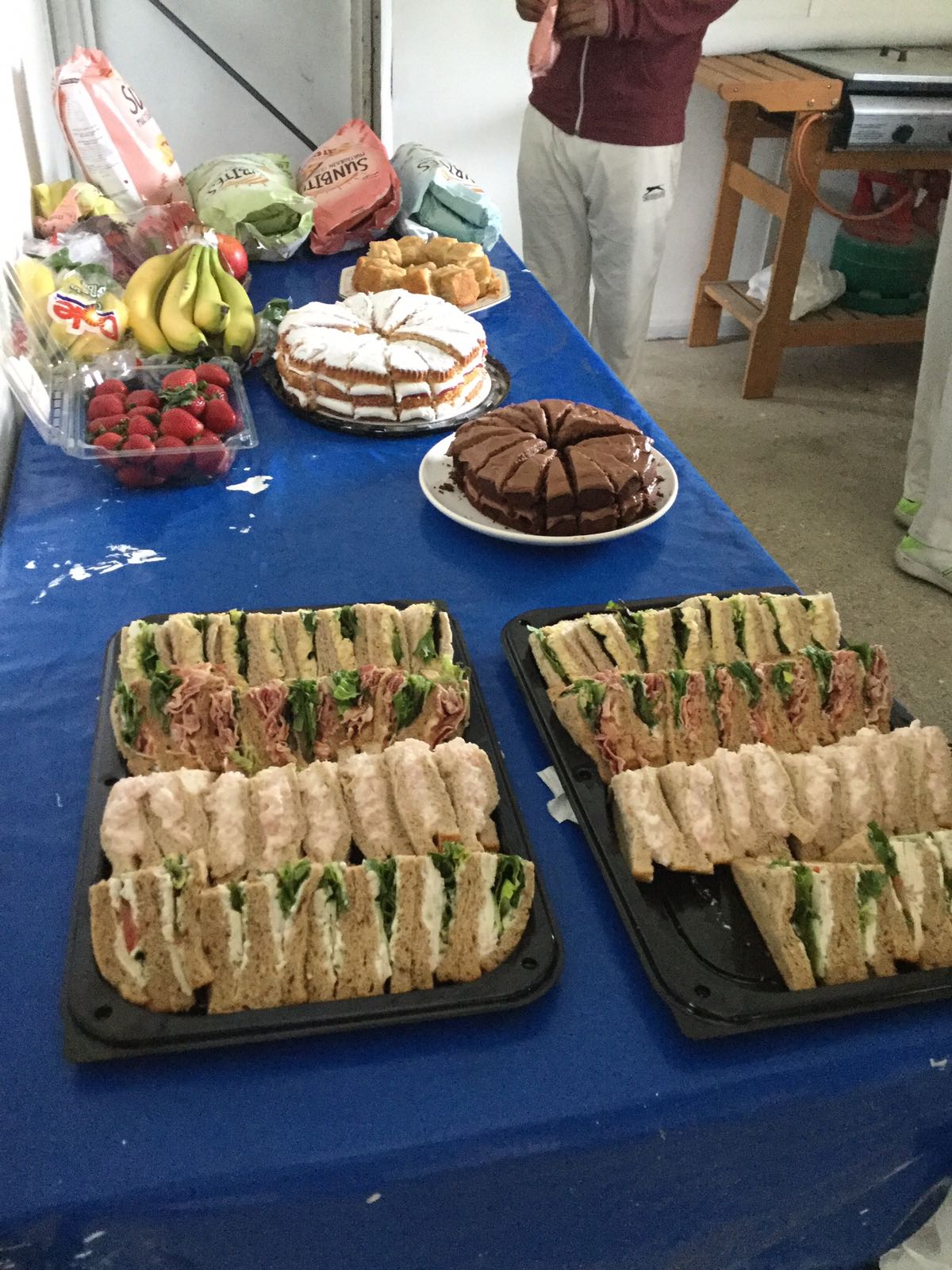 Address; Six Brothers Field    Hilltop Lane    Chaldon   Surrey    CR3 5BG
Match report courtesy of Colin;
High Score but not High Temperature
A somewhat cloudier outlook today for the visit to Chaldon which is nestled deep in Surrey countryside but on a hill top near the junction of A23 and M25. This visit is an outcome to the Sky Sports Publicity we received last year.
As I arrived late to the match due to an appointment and the logistics of getting  here with a long wait to secure a taxi from nearby Merstham, I thought there was a conjunction of names. Our Bowler Mamun shares his name with a fielder and was name of my driver too.  It turns out however that Chaldon had players arriving very late and so both Sam and Mamun assisted in field initially, as we will see.
There may be supplemented information about the early batting but by the time I focused Leo(3) and Newton(7) were 33 runs into a partnership. Mahender had opened again and scored six boundaries in his 27 (maybe 31 when I do checking) before he was caught by Sam??  and Scott made all his 16 from boundaries, being caught by successful bowler Giles Owen off the opening bowling of 15 year old Brennan whose mother Jayne was a great pleasant conversationalist as Anthony knows. Innings were very short for Mendis, Stuart and Dominic with a catch recorded as Mamun!! for Mendis, Dominic bowled and Stuart LBW.
I then noticed there was quite a pitch on the square so later there was less chasing of twos and reliance on singles.  Although there were a couple of places where the outfield slowed, a forceful shot downhill would often make a boundary and the need to search amongst the deep rye grass or in dense boundary hedging leading to balls delayed in seeking or being substituted.
The area near the pavilion looked sheltered but seemed to induce a chill wind that towards the end of the Match was drizzle laden and quite chilling as the cloud cover thickened. The field is also known as Six Brothers Field and the area is close to the North Downs National Trail.
Leo and Newton meanwhile were playing in great conjunction and although offering some catch opportunities (their Captain rued 8 lost chances in his reckoning) were very much in tune with each other. As well as 23 fours between them there were also a six seemingly over the sight screen from Leo and two sixes from Newton to Long On or Cow Corner. Leo eventually succumbed to bowler 6, young Nathan, at 89 and Newton remained not out on 69 at the 35 overs innings close. Manish was a brief partner for the last overs, 10 not out with one boundary but was almost a Golden Duck as he sent the ball high into cover only to see the catch fumbled. Their partnership was a stunning 133 that gave us a wonderful score of 254, the highest score in regular season for a long while.
Tea was tasty with bananas and succulent strawberries and well filled sandwiches and some super sliced cakes.  In some ways it was a shame that the chill weather and perhaps some half hoping to see the late World Cup match meant that the interval was not longer so that we could interact more but players were glad to receive Rainbow Laces offered at the end.  We had few injuries this week but both their Phil and our Ronnie were glad of a box when balls hit the body. Brennan already has a strained shoulder and he fell awkwardly but not seriously when trying to field a ball on way to boundary.
Mamun and Manish opened our bowling against Giles Owen (4 wickets) and Kyon Vyas, one of the younger players, but although tight did not penetrate their defences. Bowling then moved onto Ronnie and Sam, these only ceded one extra between them, a first ball no ball. In Sam's first over Ronnie handled the catch at deep cover well even if was less happy about later chances and Giles was gone for 31. There was a trademark Stuart catch at Long On to deprive Andy Axelsen off Ronnie for only 10. Shaz Shoukat had only yielded 19 in his 7 overs bowling but his stay was brief as Scott seized a stumping opportunity to send him away for 4 in Sam's watch. Kyon, Nathan and Sam Owen were very solid young players and each made a reasonable tally.
As Sam and Ronnie completed five overs apiece, their Captain commented we had no fast bowlers, oh yeah? Wait and See we have plenty of reserve. In comes Mendis with uncharacteristic wide, then his next ball uphill was not wide but led to bye. He looked uncomfortable but only conceded two off the bat. The next change was Newton and he bowled Kyon with his first ball in style sending him away for 28. Mahender then took a spell in his usual quickfire manner.  Sam Owen settled alongside Nathan for a partnership of 47 before Nathan was cleanly caught behind after movement from Scott for 29 off Mahender. Newton followed up with another clean bowl to remove Sam for 31.  This led to a new partnership of Vyas senior – Anip and bowler Viral. Our Openers returned for a final spell and Mamun finished on 35 from his 6 overs and Manish on 21 from his. Sam on 36-2 and Ronnie was in place for the final over, the batsmen expecting just to keep knocking quick singles but Ronnie bowled Vyas for 17 bringing in Fraser Owen for the last ball and his Golden Duck as he was bowled setting up Ronnie for a technical hat trick next ball he bowls in match.
A spirited counter from Chaldon had raised 191/8 without rolling over but with Leo once again solid earning Man of the Match and Newton at his shoulder contributing too and lots of other teamwork, this was a clear victory by 63 runs.
Ronnie finished on 29/3 and Newton on 29/2 and Mahender 27/1.  In the less than best conditions with quite a lot of moisture in the breeze, both sides would want to have caught more cleanly or stopped more balls heading for boundary but this was still a good afternoon of Cricket and I feel we would be welcomed back another season if available. Thanks to Robert, also in shorts directly after Tennis, Anthony and Matthew for coming along in support, despite the distance, it all builds the atmosphere at our games.
Manish will Captain next week when the venue is Sheen Park, most likely some skilful energetic youngsters once again in that opposition. I will wish the team well from Slovenia, Germany and Belgium from coming weeks so hope to hear fulsome reports of enjoyable afternoons and no howlers like appreciating Nathan taking wicket despite the fact it removed this week's star or aiming to throw a replacement ball onto pitch and only just avoiding more grubbing in the rough as the flight path was embarrassing twice. Supporters will no doubt build our presence as ever as our players keep making this a strong season. Onward, upward and balls ready for action, handled and beaten for great results.